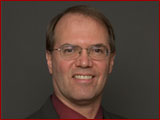 Dennis W. King, PhD
President & CEO
Dennis W. King is President and Founder of STATKING Clinical Services, Cincinnati, OH. During his tenure as President, STATKING has become a nationally known Contract Research Organization providing a large array of clinical study services for regulatory approval studies. Over the past 30 years as a statistical consultant, he has provided expertise on experimental design and data analysis for clinical studies to hundreds of pharmaceutical and medical device clients. Dr. King has interacted with FDA personnel at FDA committee meetings and FDA scientific advisory committee meetings on behalf of his clients. He has served as statistician on Data Safety Monitoring Boards (DSMBs) on a number of clinical trials. He has taught industry short courses and given talks at clinical thought leader events such as the Conference on Stent Technologies. His expertise in statistical methods extends across various therapeutic areas including antidepressants, osteoporosis/HRT drugs and a variety of medical devices including stents and catheters. He received his PhD in statistics in 1988 from Texas A&M University.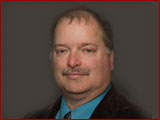 Roderick L. Lashley, BS
Executive Vice President
Roderick L. Lashley is Executive Vice President for STATKING Clinical Services, Cincinnati, OH. Mr. Lashley has led the statistical programming and data management sections of STATKING since 1994. He is a Certified SAS Programmer with expertise in all SAS products and the SAS macro language. Mr. Lashley has been active in CDISC and has given presentations at professional meetings such as DIA's Clinical Data Management Conference and the Pharmaceutical SAS Users Group Meeting. He has developed SOPs for all data management related processes. He received his undergraduate degree in mathematics in 1982 from Case Western Reserve University.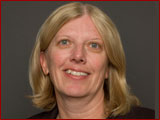 Clare Geiger, RN
Director of Clinical Operations
Clare Geiger is Director of Clinical Operations for STATKING Clinical Services. Ms. Geiger has over twenty five years of combined experience within the pharmaceutical and healthcare industry. Ms. Geiger manages all clinical trial operations functions at STATKING clinical trial management, clinical study monitoring and clinical data management.
Prior to her current position at STATKING, Ms. Geiger served as a Project Manager and Section Head of Quality Assurance at STATKING. In that position, she was responsible for the writing and maintaining of STATKING SOPs and other quality assurance tasks. As a Project Manager, Ms. Geiger managed internal cross functional teams in the execution of data related services.
Later in her tenure at STATKING, she served as Director of Data Management. In that position, she managed a team of data management professionals that were responsible for all EDC and paper-based data management activities at STATKING.
Prior to joining STATKING, Ms. Geiger managed projects for pharmaceutical and contract research companies, ensuring company compliance to global regulatory requirements, managed a staff of associates responsible for all safety reporting, established staff training programs and provided global support to a pharmacovigilance software system. Ms. Geiger is a registered nurse.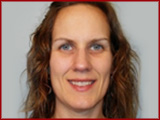 Lori Christman, PhD
Director of Biostatistics
Lori Christman is the Director of Biostatistics at STATKING Clinical Services. As Director of Biostatistics, she supervises other statisticians at SCS in addition to serving as a project and consulting statistician on a number of drug and medical device development projects. She has extensive experience representing clients at regulatory body interactions including the US FDA and foreign regulatory groups. She has worked on many types of US submissions including NDAs, PMAs, 510Ks and NADAs. While being involved with over 150 clinical trials across multiple therapeutic areas, she has amassed a publication record consisting of over 30 published journal articles. She received her doctoral degree in Statistics from The Ohio State University in 2010.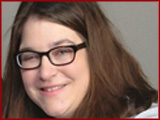 Sarah Landenwitsch, MS
Director of Statistical Programming and Data Management
Sarah Landenwitsch is Director of Statistical Programming and Data Management for STATKING Clinical Services. As Director of Statistical Programming and Data Management, she manages a team of SAS programmers and data managers who produce submission quality data analysis tables, listings and graphs and clinical and safety databases. Her specific areas of expertise are biostatistics, SAS programming, CDISC standards and EDC software programming. She is an accomplished SAS programmer who has written SOPs governing auditable SAS programming processes. She received her MS in Public Health in Biostatistics at the University of South Carolina in 2010.