Key Personnel
Sarah Landenwitsch, MSPH
Vice President & Managing Member
As Vice President & Managing Member, Sarah works with SCS directors to determine company priorities and coordinate Corporate Core Services Divisions, including Information Technology, Human Resources, and other GD3 member companies. Sarah joined SCS in 2008 and since that time has held various positions of increasing responsibility, including Data Manager, Statistical Programmer, Section Head for Statistical Programming, and Director of Statistical Programming and Data Management. Her specific areas of expertise are biostatistics, SAS programming, CDISC standards and EDC software programming. She is an accomplished SAS programmer who has written SOPs governing auditable SAS programming processes. She received her MS in Public Health in Biostatistics at the University of South Carolina in Columbia, South Carolina.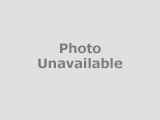 Mark Tetrick, D.V.M, Ph.D.
Senior Contracts Manager
As a senior contracts manager Mark identifies and helps to select sites and third-party vendors. He negotiates contracts and budgets and monitors the performance of investigational sites and vendors for clinical studies.
Prior to joining SCS, Mark was a Section Head in the Beauty Technology Division of Procter & Gamble. There he managed groups responsible for developing new technologies and materials delivering improved consumer benefits for skin care and hair care. Prior to working in Beauty Care, Mark was a Research Nutritionist and Section Head in the Iams Pet Food Division. There he led projects and groups developing new companion animal diets and the capability to run clinical studies to evaluate diets in privately owned dogs and cats.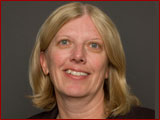 Clare Geiger, RN
Director of Clinical Operations
Ms. Geiger has over twenty-five years of combined experience within the pharmaceutical and healthcare industry. Ms. Geiger manages all clinical trial operations functions at STATKING clinical trial management, clinical study monitoring and clinical data management.
Prior to her current position at STATKING, Ms. Geiger served as a Project Manager and Section Head of Quality Assurance at STATKING. In that position, she was responsible for the writing and maintaining of STATKING SOPs and other quality assurance tasks. As a Project Manager, Ms. Geiger managed internal cross functional teams in the execution of data related services.
Later in her tenure at STATKING, she served as Director of Data Management. In that position, she managed a team of data management professionals that were responsible for all EDC and paper-based data management activities at STATKING.
Prior to joining STATKING, Ms. Geiger managed projects for pharmaceutical and contract research companies, ensuring company compliance to global regulatory requirements, managed a staff of associates responsible for all safety reporting, established staff training programs and provided global support to a pharmacovigilance software system. Ms. Geiger is a registered nurse.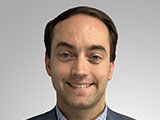 Ian Lees, MS
Director of Biostatistics
As Director of Biostatistics, Ian supervises other statisticians at SCS in addition to serving as a project and consulting statistician. He has written the statistical sections for protocols, Statistical Analysis Plans (SAPs), SAS Analysis Program Requirements Documents, stand-alone statistical reports, and statistical sections of Clinical Study Reports (CSRs). Involved in these processes are sample size calculation, computer simulation, experimental design, statistical methodology research, pharmacokinetic (PK) modeling, and data analysis.
Prior to joining SCS, he was a full-time student at Loyola University Chicago.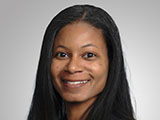 Tawanna Childs, MS
Director of Statistical Programming and Data Management
As Director of Data Management and Statistical Programming, Tawanna manages a team of Programmers and Data Managers, in accordance with SCS's Policies and procedures. Ms. Childs acts as a liaison between the team and clients to assist in the completion of projects. She identifies the training needs of individuals and assists with training in compliance with GCP and industry standards.
Ms. Childs also creates test analysis datasets that are according to ADaM specifications. Tables, listings and figures are created according to a Statistical Analysis Plan as well as working with Statisticians to ensure correct methodologies are used in the analysis. She reviews the Data Transfer Agreement to ensure that external data received is correct and accurate. She also reviews Statistical Analysis Plans and Requirement Documents.